Valley Girls is the eleventh episode of The Wild Thornberrys's first season which was first broadcast on October 13, 1998.
Summary
Eliza and Debbie's combined bungling sends the commvee careening down a mountain, where it lies mired in the mud.
They come face to face with a menacing-looking, but quirky tribe of silverback gorillas, and they must work together to "unstick" the van.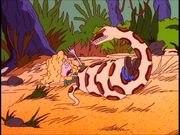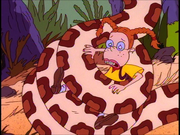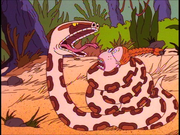 Ad blocker interference detected!
Wikia is a free-to-use site that makes money from advertising. We have a modified experience for viewers using ad blockers

Wikia is not accessible if you've made further modifications. Remove the custom ad blocker rule(s) and the page will load as expected.